I found this very interesting topic. Its about a man named
Bill Morgan
, the man with extra-ordinary luck.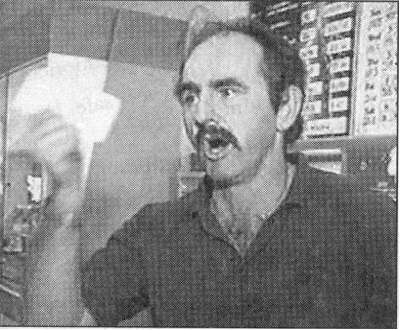 Well the string of his luck began when he was crushed in truck accident and got a fatal heart attack. Clinically dead for 14 minutes, he was revived, after 12 days in comma he woke up with his equipment intact, which were before asked to unplug.
lucky
After he became well enough to wak, he went to a shop where he fell in love at first sight with a girl Lisa Wells, who said yes to Dave's first proposal
lucky again?
Bill Morgan in a newspaper photo
And, then one day he bought a scratch card in which he won a brand new car worth $17000
that was lucky
and after listening to his story of luck, a local news channel impresseb by his string of luck decided to show his story on TV and re-enact his scratch card win.
During the renactment, he bought a scratch card and again won $250,000.
Lucky again!
No doubt that guy is lucky and moreover, in another TV renactment he won $150 for $5 scratch card.